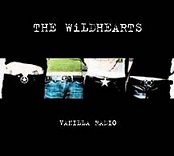 New Single Vanilla Radio, Coming September 2002
Click above to order from amazon.co.uk
Imagine you're sitting in a bathtub full of strawberry jam with your girlfriend - in the middle of a fireworks display on a hot summer night.
This is the best way I can think of to describe Ginger's music.
Prolific purveyor of top tunes, this man was once described as "The world's finest songwriter." Surf and learn...